Wake Renewal Counseling, PLLC presents
Bringing Baby Home Seminar.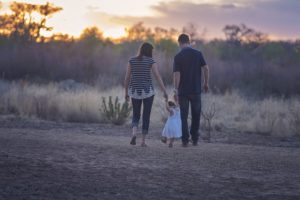 Bringing Baby Home is an evidenced based program designed by Drs. John  & Julie  Gottman. Bringing Baby Home is a two day interactive seminar created for both pregnant and new parents. Upon completion of the program you will possess the skills  needed to recognize and cope successfully with the normal everyday stressors of becoming a family.
The content of the Bringing Baby Home program evolved from Dr. Gottman's 40 years of marriage and
family research and is designed to teach parents to:
* Increase friendship in their relationship
* Deal effectively with conflict
* Keep dads involved in parenting and infant care
* Improve the quality of parent-infant interaction
* Recognize the psychological and emotional needs of their child
The Bringing Baby Home program is designed for couples that are planning to conceive, pregnant,
adopting or have a child that is three years-old or younger
For Registration Information Please Visit www.NCFamilySeminars.com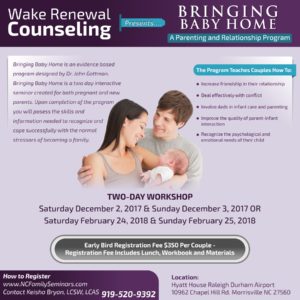 '